Network Monitoring for The Marches
Client need
VisNet® and EA Technology are collaborating with National Grid Electricity Distribution (NGED), a Distribution Network Operator (DNO) serving the midlands and south west of England, as well as the south of Wales. Our joint effort involves the installation of monitoring equipment into 200 NGED Low Voltage (LV) substations located in the Shropshire and Herefordshire areas. This initiative, supported by the Marches Local Enterprise Partnership (LEP), aims to remove obstacles to growth and identify development opportunities in the Marches Region.
The Marches LEP sees this project as an opportunity to gain insights into local grid constraints that can potentially increase costs and timelines for communities or businesses looking to connect their low carbon projects. The ultimate goal is to facilitate new avenues for connecting distributed generation and empower local communities to have more control over their energy consumption and generation.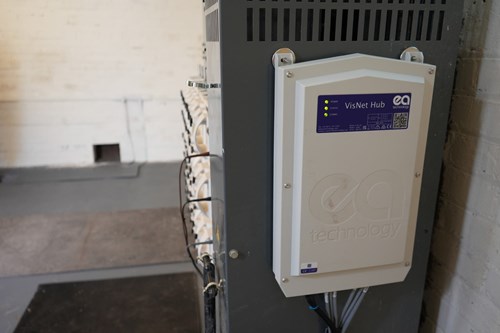 Our approach
We recognise the importance of aligning the project with Marches LEP's mission of developing the region. To achieve this, our first step was to understand the existing projects in the area and how they could benefit from increased knowledge about their connections to the grid. Through collaboration with NGED planners, local communities and businesses, we set out to find projects that would benefit from increased network monitoring. This will serve as a platform for sharing best practices on LV monitoring deployment, informing on possible connection constraints and network usage.
One of the most exciting aspects of this project is the open access to real-time information. As soon as the VisNet® Hubs are installed, NGED and the projects involved will be able to see their local network connections and where there is spare capacity on the network. This type of transparency is invaluable for ensuring that stakeholders across the board can be proactive in planning and implementing future projects.
To ensure analysis can be open to all project stakeholders, VisNet will provide access to the Detect monitoring platform to provide real-time information from the installed VisNet® Hubs.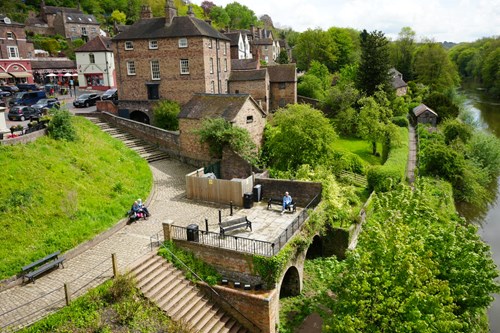 Benefits
NGED has previously installed VisNet® monitoring technology on their LV Network so continuing the partnership with VisNet® and EA Technology allows them to expand their existing monitoring processes. VisNet® is providing NGED and the project stakeholders with a direct portal to access the information from all monitoring devices on their system. The Marches LEP will gain new insights into areas they can push for further development on that will take advantage of spare network capacity.
Why this is relevant to your project
As we enter a new era in the energy industry, it's important for local stakeholders to have access to expert advice on navigating the ever-changing landscape. That's where VisNet® comes in, providing valuable support to Local Authorities and other non-industry stakeholders. Through their continued work, they help develop Local Energy Plans, provide insight into network capacity and constraints, and offer examples of the latest technologies available. This project is just one example of their commitment to ensuring local areas are equipped with the knowledge and tools necessary to future-proof their communities. With VisNet® and EA Technology on their side, these stakeholders can confidently navigate the complexities of the energy industry.
Testimonials
"The need to manage our energy efficiently has never been more important. That is why the Marches Local Enterprise Partnership is particularly pleased to support this innovative project, which will help unlock some of the energy constraints faced across the region which are a barrier to growth. It is essential that we find better ways of managing the supply of electricity in the country and maximising the input the input of renewable energy at the same time. This project will do just that."
Spokesperson for Marches Local Enterprise Partnership
"LV monitoring optimises the use of the existing electricity network and ensures network upgrades are targeted more precisely to where they are needed, making the best use of the network.  This project will speed up the connection of low carbon technology – keeping costs, and customers' bills, to a minimum."
Sven Hoffman, National Grid


Accompanying links and documents​