Smarter fault management and reliable power restoration.
With ageing LV cable networks seeing a rise in intermittent faults, the problem of multiple fuse operations has resulted in unreliable supply and increased costs. ALVIN Reclose² solves this problem, managing intermittent faults and restoring power on Low Voltage networks.
Up to 80% of intermittent faults can be resolved on the first attempt without the need for substation visits, thanks to the patented design and advanced thyristor technology.
But that's not all. ALVIN Reclose² also offers a unique feature called SafeOn®. After a power loss, SafeOn® conducts checks to determine if the fault is temporary or permanent. If it's not permanent, ALVIN Reclose² automatically restores power without the need for a substation visit. In the case of permanent faults, it ensures safety and locks out the system.
Replacement for LV fuses
Automatic multi-shot trip and close capabilities to manage transient faults and overloads
Back up fuse protected
Restores supplies after a transient fault with no need for manual intervention
Detects pre-fault activity
Locates faults
SafeON® – fault detection and current limiting technology provides safe restoration of supplies
Network analysis and diagnostics are available
Arc-less switching for improved network protection and reduction in maintenance costs
Factory programmed to suit different customer requirements
Comprehensive training, together with service support
Can 'plug and play' with ALVIN Reclose²
Business Benefits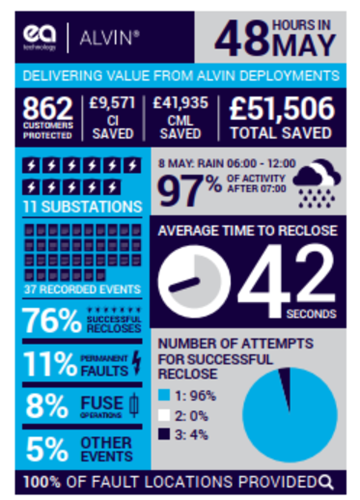 Ability to identify and 'self-clear' multiple transient and overload faults so reducing engineering costs and delivering improved customer service
Simple, retrofit installation with no hidden 'start up' costs means the low-cost ALVIN Reclose² offers excellent cost/benefit justification
The ALVIN Reclose² device allows for more effective asset management, increasing reliability, efficiency and safety at lower costs
Reduces CML (SAIDI) and CI (SAIFI) for transient faults
SafeON® technology limits the amount of fault current to help avoid cable/joint damage
Web Application
The ALVIN Reclose² user interface provides the necessary visualisation required to manage your fleet of units
Geographical representation of equipment status
Dashboard display for alarms and events
Historical views of previous alarms and events status
Search and filter functionality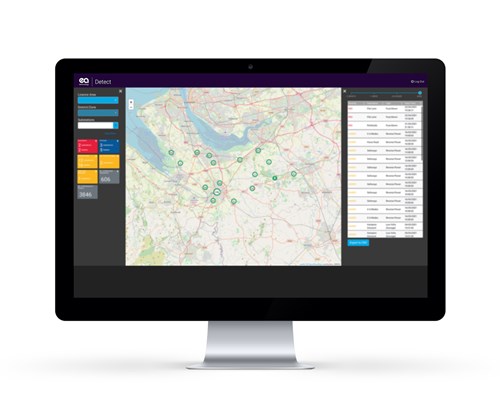 Sign up to our newsletter
Learn more about our market-leading LV products and how we're supporting the world's transition to decarbonisation.
Find out how we have helped clients develop and deploy scalable Low Voltage solutions.