VisNet Hub works to open your network.
The VisNet Hub is an innovative LV monitoring system, providing unrivalled network visibility to support a proactive network and fault management approach.
Utilising our Low Voltage Common Application Platform (LV-CAP®) operating system, it can transform data into actionable insights through a growing suite of Applications. These insights help network operators deal with immediate operational issues such as faults and their location, anticipate future planning requirements and provide key asset health information for reinforcement or replacement strategies.
The Hub also provides an array of input/output connectivity options, whether for voltage and current sensors or third-party interfaces, thus providing a capability and flexibility that is rarely seen in this type of monitoring system. It can also support the ALVIN Reclose 2 auto recloser as a plug-and-play device to further enhance your network monitoring and visibility capabilities.
Click here to see our monitoring in action.
VisNet® Hub Features
Real-time monitoring
Monitors & measures up to 6 LV Circuits (3ph & N)
Self Powered
Suitable for live installation
4G and Ethernet Communication
User Interface via Web Application
Communications hub for additional equipment and sensors
LV-CAP® works in conjunction with the Management Server to provide device management, updates and configuration.
Applications Features
Fuse blow detection
Pre-fault detection
Fault location
Cable condition
Reverse Power
Overloads (long term & short term)
High Volts
Low Volts
Transformer Temperature
Power Quality (Total Harmonic Distortion)
Additional features can be remotely deployed via LV-CAP® Applications.
Web Application
The user interface provides the necessary visualisation required to manage your fleet of VisNet® Hubs.
Geographical representation of equipment status
Dashboard display for Alarms and Events
Historical views of previous Alarms and Events status
Search and filter functionality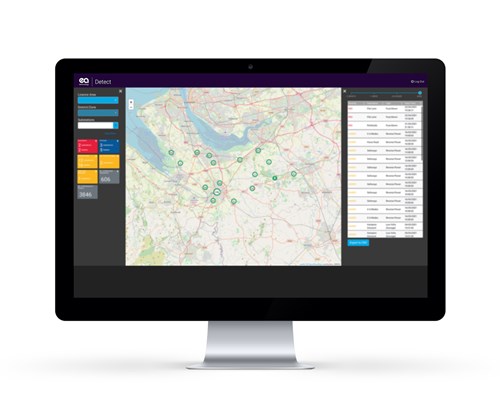 Sign up to our newsletter
Learn more about our market-leading LV products and how we're supporting the world's transition to decarbonisation.
Find out how we have helped clients develop and deploy scalable Low Voltage solutions.