Guard detects faults before they happen.
A highly predictive, data-driven pre-fault determination solution, Guard is an advanced LV Monitor designed to detect faults early and support a proactive approach to network and fault management. By identifying pre-fault events before a loss of supply even occurs, it allows you to take the necessary steps to prevent failures and minimise downtime.
Using only a minimal number of sensors, the Guard is capable of pinpointing the exact feeder way and phase(s) that are the source of the activity, empowering you with the ability to proactively manage and address potential faults. With this valuable information at your fingertips, you can act quickly to find and fix issues before they cause any disruption.
Don't wait for failures to happen. Take control of your network and fault management with the Guard and stay one step ahead of potential problems.
Guard Features
Real Time monitoring
Monitors & measures up to 8 LV Currents
Self Powered
Suitable for live installation
4G Communication
User Interface via Web Application
Functionality
Pre-fault detection
Pre-fault location
Cable condition
Volts and Amps
Web Application
The Guard user interface provides the necessary visualisation required to manage your fleet of Guards.
Geographical representation of equipment status
Dashboard display for Alarms and Events
Historical views of previous Alarms and Events status
Search and filter functionality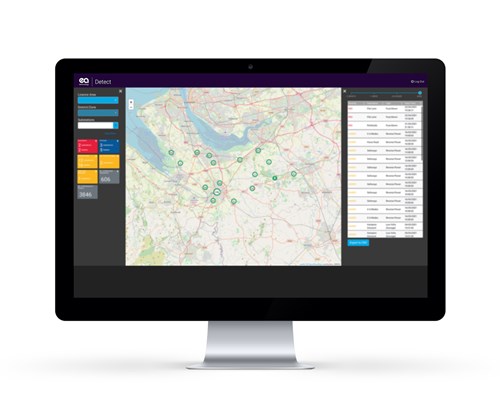 Sign up to our newsletter
Learn more about our market-leading LV products and how we're supporting the world's transition to decarbonisation.
Find out how we have helped clients develop and deploy scalable Low Voltage solutions.